(Wow! I wrote this page about our social media efforts back in 2011 and i look at it again on May 27, 2022. As Kermit the Frog said, "Times fun when you are having flies.")
I guess we are now at our sixth or seventh version of the main website, moving it from www.squarewheels.com over to www.PerformanceManagementCompany.com. And we are using a completely new website for the blog and we are using new software to post the blogs on WordPress, which I really do not yet understand. Divi Builder? I have no clue. RankMath, similarly. And there is some autopublishing for LinkedIn that is still fuzzy in my head. But, we make progress.
---
Change is continuous. I initially posted this blog as I was just getting into social media. But as I look back on it, it really was pretty simplistic. We moved our shopping cart at PMC two different times, with each move offering new benefits. I am hoping that the new vendor will keep making its own improvements, more than the old one did. I was on Facebook and now have numerous pages there. Twitter, Scoop.it, Pinterest all get some of my time. Then there is this blogging on WordPress and all my activities on LinkedIn. And, there are others including YouTube, List.ly, Discus, Digg, and more.
In a word, "Wheeeeeeeeeeeeeeeeeeeeeeeeeeeeeeeeeeee.!!!!!!
(…if that is a word.)
The Square Wheels in getting this stuff done have been everywhere, from having the new CSS template default to medium gray letters on a dark gray background to having the links back-linked and stuff like that. And, changing the shopping cart also meant that we changed all the page urls, so we needed to do all that forwarding of old to new, since there are lots of links from my old blog posts to the old pages on the old site that are now new pages on the new shopping cart.
There is that, "Wheeeeeeeeeeeeeeeeeeeeeeeeeeeeeeeeeeee.!!!!!! again.
The most difficult thing was the converting the old page names to the new page names, which meant a few hundred changes here and there on my other pages that used those as links (that used to have working links to the pages on the old webpage). Making them a few at a time, and running the software that checks all the links from all the places was also a great deal of fun (not).
I know that we have old backlinks from other people's sites that used to connect back to articles and the like on my site(s) that will not work any more. (2022 note: Man, that problem must be awesome now since it was a problem 11 years ago!)
In a word, "Square Wheels really ARE everywhere!"
I hope you are having some fun, too.
Oh, we also added our cute video on innovation called, Godzilla Meets Bambi
to the page — this is an animation done for me by my associates in Mumbai. EduRiser is now working with me from their offices in Mumbai, India and it has been fun to work with them. They took a short screencast I did and made it into a flash animation that is really cute! Check it out by clicking this link above.
We also have our  Innovate & Implement game that you can see here and we are updating our Collaboration Journey games to use our LEGO versions of the game board wagons. But with the release of the virtual version of Lost Dutchman taking ALL of our attention, we have stopped selling them. These are board games, quite good, but LDV takes all of our focus.
Here is a 2-minute overview of the virtual team building game: https://www.youtube.com/watch?v=cE6gDtZymwk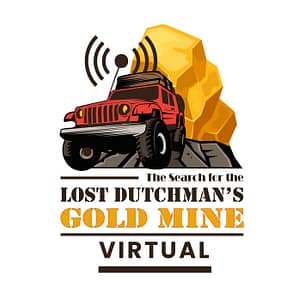 Here is a video about our testimonials on the board game version of Lost Dutchman team building game:
and here are some thoughts on employee engagement that I am curating on Scoop.It.
Social Media is forcing this old guy to be more social, I guess…
Have fun out there, for sure…
—
For the FUN of It!
Dr. Scott Simmerman is a designer of team building games and organization improvement tools.
Managing Partner of Performance Management Company since 1984, he is an experienced presenter and consultant who is trying to retire!! He now lives in Cuenca, Ecuador.
You can reach Scott at scott@squarewheels.com

Learn more about Scott at his LinkedIn site.